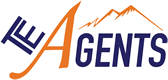 208-820-2500
Roughly 500 Events At Over 100 Homes Posted Weekly!
Use this free tool to plan your Open House Tour. Don't spend half a day looking at just one home, with our Interactive Map you can see 5-10 homes that fit your criteria in the same amount of time.
If you already have the Password, you can go directly to the Open House Map [click the link].
We respect your privacy. We hate spam as much as you do!